I will be teaching 2nd grade ELA and Social Studies this school year. I'm excited for the change and new challenge after teaching math and/or science for the last three years. I loved teaching math and especially science, but reading has always been my first love.
When I agreed to teach 2nd grade ELA, I found out that the school doesn't have any 2nd grade level guided reading books. We only have guided reading books for kindergarten and first grade. I had a little panic attack! How in the world am I going to get these babies reading where they are suppose to if I don't have any guided reading books?! After my mini panic attack, I realized I needed to figure out the reading levels of the hundreds of pictures books I have.
I went looking for a way to level my books and found the Level It! app for my iPhone. *Disclaimer, I pulled this picture from their webpage,
http://levelitbooks.com
.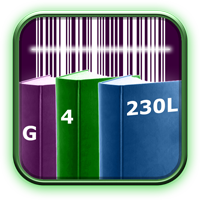 I was able to scan the barcode of the majority of my books, and it brought up the book along with the reading level. Then the book was added to my classroom library. I have between 300 and 400 hundred books, and it took me less than an hour and half to get them all scanned and entered. That time included restroom breaks and getting up to take care of things for my boys. Once the books are scanned into your library, you can sort by title, author, GR level, DRA level, GLE level or Lexile level. You can also search by key words, title, or author.
If you scan the book and it doesn't show up, there's a way to manually type the book into the app so you can add it your library. The majority of my books had some type of reading level. We use the DRA assessment, so the DRA level is the level I use. The app includes a chart so you can find the equivalent between the different reading level systems. I used the chart to look up what the DRA equivalent was if they only gave a GR or Lexile level.
There is also a feature where you can check books out to students and then check them back in when they are returned. You add a roster and then individual students. You can even add a photo and reading level to their profile. You scan the barcode and choose the student to check it out to. Then you can check books in two ways. First you can choose check in and scan the book, or you can go to the individual student profile, select the books they want to return, and then choose check in and it will check in the selected books. I plan on trying out the check in/check out feature with my students. I'll let you know how it goes.
I was hoping I would have enough second grade reading level books because the majority of these books I bought for read aloud when I taught kindergarten. Fortunately most of my books are late first grade, second grade, or early third grade reading level, and I have plenty of books for each of the second grade DRA levels. I feel much better knowing I have enough quality literature for Reader's Workshop. I do have basal readers which I'm not super thrilled about but will do for guided reading groups until we can get some guided reading books ordered.
The Level It! app is $3.99 on iTunes, and I feel like it was worth the money I spent. An Android version is also available.
*Disclaimer: All opinions are my own. I am not being paid to share this app or my opinions. I just found the app to be useful and wanted to share in case the information was helpful to others.